These are just a handful of samples that I've written for satisfied clients. If you don't find a sample of a type of project or copy writing that you would like to see, please don't hesitate to contact me.
Ghostwriting:
I love hearing people's stories and helping to tell them. It's my favorite part of the job. The tough thing about ghostwriting for someone, however, is that they essentially pay me for the rights to the work, and most of the time publish it under their own name. That's what ghostwriting is all about, but it means I cannot list specific examples here in my portfolio. I can provide references, however, and can reveal that I've worked with a variety of people to write stories across a range of topics, including:
An inventor's story of creating a product and getting it patented.
A man's memories of playing high school football and ultimately winning the state championship in 1940's heartland America.
A woman's story of childhood abuse and falling through the cracks of "the system."
A couple's experience of fighting to stay together during the struggle with typical marital issues.
A family's memories of a very special pet who ended up doing more for them than they could ever do for her.
I am also very comfortable ghostwriting fiction, for those who have a terrific story idea but who don't know how to get it down in writing in an engaging, compelling way.
Occasionally, some clients are very open about the fact that they hired a ghostwriter and not only mention me by name in the byline or their acknowledgments but also allow me to talk about working on their projects and provide me with generous letters of recommendation. The author I worked with on Mother Erased, is one such client: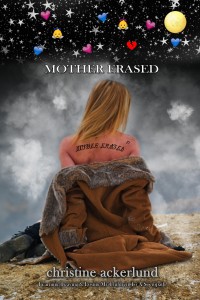 Topic Specific Content:
Need an expert's input on a specific topic? I've written extensively for print and online magazines, producing articles on animals and pets, health and fitness, food and recipes (including some original ones!), and even real estate. I've personally worked in all of these areas and still have many contacts with whom I collaborate to create authoritative copy for clients. I typically use a penname as a byline in my online work; "Elle Di Jensen" is the byline you'll see on the online magazine articles I've written.
Click on any of the links below for a collection of samples on the individual subject. As with my other samples, these are just the tip of the iceberg and there are more where they came from.
Print Articles:
Press Releases:
SEO Writing:
Ad Copy:
Case Studies:
Web Articles and Blog Posts:
In addition to writing articles for web magazines and blog posts, I write a weekly fitness blog which you can browse here: TargitFit Blog